Best Lip Tint for Filipina Skin Tone
Posted By: Beauty Shop PH Times Read: 6169 Comments: 0
Even if you are not a huge makeup fan, it doesn't hurt to bring a single tube of lip tint in your pocket. It's not something as elegant as a dress or Jewelry but it can complete your look for the day. With a simple pop of color on your face, you can achieve just about any look you want. But it just doesn't end there, finding the right lip tint is just as hard as finding the right clothes to pick. Our lips are naturally toned according to our skin tones, therefore making Filipina women have slightly darker lips than average.
Beauty experts suggest using slightly darker toned lip tints for the Filipina skin tone to give the lips a more natural and matte look. It would either be a slight match to your skin tone or a darker tone. Rosy Pink with Brown undertones works best for the most Filipina women or having a berry-hued lip tint like Revlon's Rosy Nude. These are just some of the lip tint that works best for an everyday shade, from morning to evening these tints will not let you down.
Not all Filipina are morena, some have fair skin and can pull off most of the range of lip tint colors available in the Philippine market. Out beauty experts suggest using red-orange shade for Filipina who have fair skin tones. This brings out your lips and gives it emphasis. If you have morena skin tone no one is saying you cannot pull off using red and orange shade of tints, but it gives you a more dramatic look rather than when a fair skin Filipina uses this.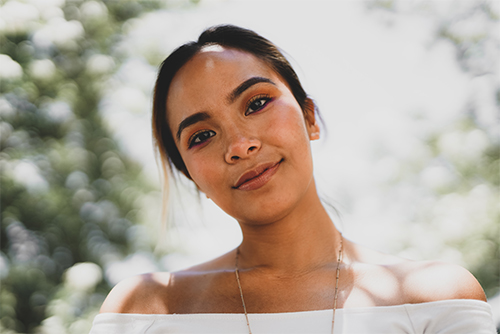 Filipina women can pull off just about any tint available in the market as long as it's a matte lip tint. Using matte for your lips makes it look more natural and not too forced, and it does not feel heavy when you wear it. But at the end of the day even if you like the color but you're not comfortable in wearing it, you are going to end up not even wearing them at all. So make sure you feel comfortable with the tint you're wearing.
We here at Beautyshop.ph, offer local beauty products to support local businesses in the Philippines as well as innovative, trending and sought after whitening and skin care products from other countries that serves the needs of various Filipina skin tones.
Related products